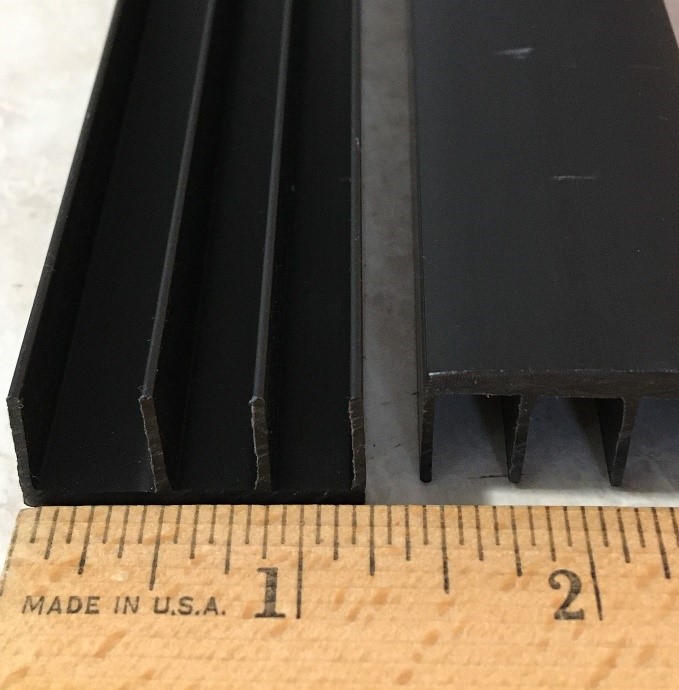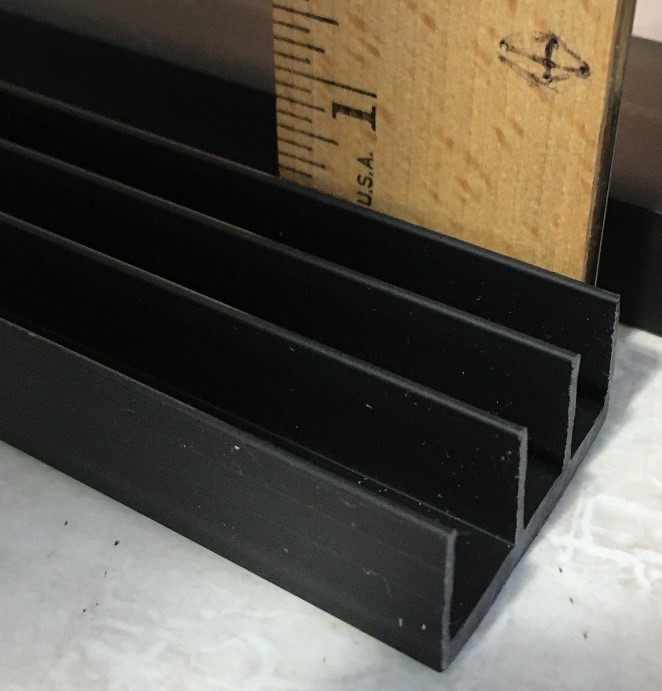 Track is sold in 8' lengths, color is black.
Note: this track also may fit some Kings Craft Houseboats and Owens Concorde classic cabin cruiser yachts. Contact us at orders@marinetteparts.com to obtain a sample of the track.
This track has been reproduced from an original piece of Marinette plastic window track with no change in the dimensions. UV inhibitors have been added to the plastic.
Price (per 8' length) – $35.00
Buyer to pay actual shipping costs. Contact us for a shipping quote. F.O.B. Ravenna, OH. Delivery to Cleveland/Sandusky, OH area may be available – Contact us. Customer Pickup is also available (with prior arrangements).
Payment Terms: Credit Card, Cash, Money Orders and Personal Checks
Contact : orders@marinetteparts.com or craig.purnell@gmail.com | Phone: (216) 702-6977
UPDATE 7/28/21 – We are currently out of Window Track. If you want to be notified when it is back in stock, please email orders@marinetteparts.com and indicate how may pieces you are looking for.